Discover a new you with a healthy lifestyle change
Exclusive Brands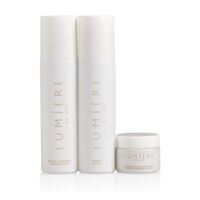 The Lumière de Vie Skincare Value Kit is ideal for ages 18 – 30 with dry skin type, ages 31 and older with normal skin type, and ages 51 and older with combination/oily skin type, and offers over 9 percent in retail savings compared to...
$137.40
$125.00
Up to $2.50 Cashback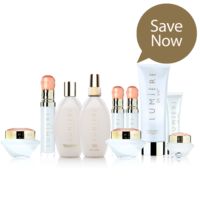 Lumière de Vie Full Regimen Kit features ten products to complete a full skincare regimen. Lumière de Vie utilizes powerful formulas to help cleanse, tone, soothe and protect your skin. This regimen is designed to promote the natural...
$577.60
$520.00
Up to $10.40 Cashback