Over 45 exclusive brands!
Exclusive Brands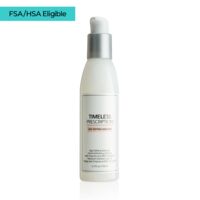 Timeless Prescription Facial Exfoliating Cleanser with Enzymes and MDI Complex is a soap-free, fragrance-free and pH balanced product that provides all the desired components of an ideal cleanser. Based on a mild surfactant, enzyme-based mixture, it...
$43.50
Up to $0.87 Cashback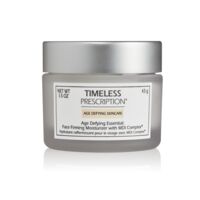 Timeless Prescription Face Firming Moisturizer with MDI Complex is an advanced formula that incorporates multiple moisturizing ingredients with various vitamins and botanical antioxidants to neutralize free radicals, and help protect skin. In...
$55.95
Up to $1.12 Cashback