Over 45 exclusive brands!
Exclusive Brands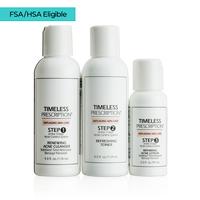 The simple, 3-step system contains powerful acne-fighting ingredients to clear acne blemishes and allow skin to heal. This unprecedented acne control system uses a breakthrough stabilized and time-released benzoyl peroxide, which maintains its potency...
$75.95
Up to $1.52 Cashback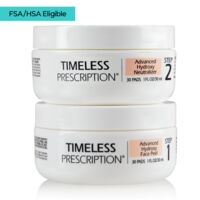 Timeless Prescription Advanced Hydroxy Face Peel and Neutralizer is a two-step process that removes dead skin cells, and provides an antioxidant defense that leaves skin looking smoother, younger and healthier. The peel combines powerful alpha- and...
$79.95
Up to $1.60 Cashback