Over 45 exclusive brands!
Exclusive Brands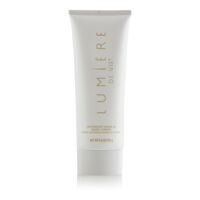 Lumière de Vie Intensive Hand & Body Crème is an intensive rich crème that saturates skin for long-lasting hydration. With nutrient-rich ingredients like shea butter, coconut oil and sunflower seed oil, this powerful...
$31.95
Up to $0.64 Cashback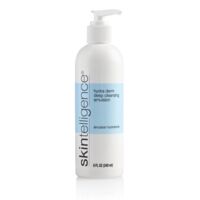 Skintelligence Hydra Derm Deep Cleansing Emulsion is a water-activated, deep cleansing emulsion that penetrates beneath the skin's surface to loosen and dissolve dirt, makeup and oil. Formulated with gentle, natural ingredients like aloe vera,...
$18.95
Up to $0.38 Cashback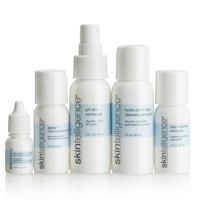 Using the right skincare system regularly is essential to maintain beautiful, healthy, youthful-looking skin. Don't let traveling interfere with your regimen. Tend to your skin on the go with the Skintelligence Travel Kit which features Skintelligence...
$34.95
Up to $0.70 Cashback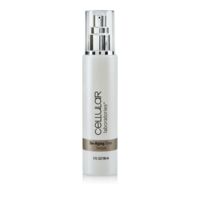 The anti-aging formula, Cellular Laboratories De-Aging Toner, helps to provide moisture in the skincare regimen. Toner is a key step in an effective skincare regimen; it follows the application of the cleanser to double-check that all traces of dirt...
$54.50
Up to $1.09 Cashback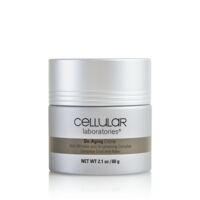 Cellular Laboratories De-Aging Crème has a cutting edge formula of powerful skin brighteners and wrinkle-fighting complexes. The Cellular Laboratories De-Aging Crème is a multi-functional (multi-dimensional) approach to intensive skin...
$99.95
Up to $2.00 Cashback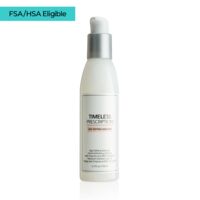 Timeless Prescription Facial Exfoliating Cleanser with Enzymes and MDI Complex is a soap-free, fragrance-free and pH balanced product that provides all the desired components of an ideal cleanser. Based on a mild surfactant, enzyme-based mixture, it...
$43.50
Up to $0.87 Cashback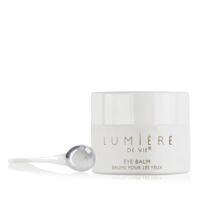 Lumière de Vie Eye Balm helps to soothe and reduce the appearance of puffiness, while deeply conditioning and hydrating the delicate eye area. The appearance of fine lines and enlarged pores is dramatically improved while helping to firm the...
$44.95
Up to $0.90 Cashback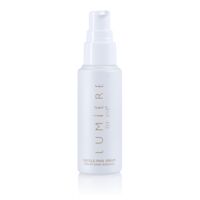 Lumière De Vie Needle-Free Serum gives you the look of an instant lift without the needles and the expense. This gentle, lightweight, concentrated serum gives a tightening effect, while hydrating and soothing sensitive complexions. But there's...
$99.95
Up to $2.00 Cashback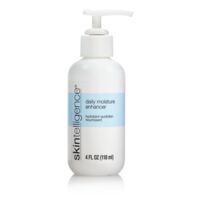 Skintelligence Daily Moisture Enhancer is a unique emulsion formula that protects and re-moisturizes the inner tissues to give your skin a smooth, firm and youthful-looking appearance. The formula is non-oily, naturally fragrant, pH balanced and may...
$24.95
Up to $0.50 Cashback