Over 45 exclusive brands!
Exclusive Brands
CLA, or conjugated linoleic acid, was first identified in 1978. Dr. Michael Pariza was studying beef extract at the University of Wisconsin-Madison as part of his cancer research. What he found was unexpected. Dr. Pariza's initial research suggested...
$49.95
Up to $1.00 Cashback
What Makes This Product Unique? The new TLS® Thermochrome® V6 is a unique and revamped formulation that combines the proven sciences of lipolysis and thermogenics to support increased energy levels and weight loss. TLS...
$49.95
Up to $1.00 Cashback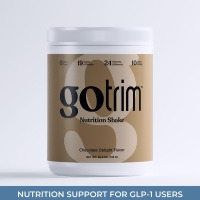 TLS Nutrition Shakes provide a great nutritional alternative for active lifestyles. Available in two delicious flavors, TLS Nutrition Shakes are formulated to deliver an optimal balance of protein, carbohydrates and fats in every serving, along with...
$41.50
Up to $0.83 Cashback
Indulge with our delicious new TLS® Cookies & Cream Nutrition Shake. This shake is smooth and delightful and is sure to be your new favorite. Just like our other popular Nutrition Shakes, it is formulated to...
$41.50
Up to $0.83 Cashback